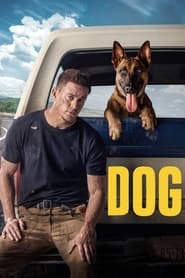 Dog
A filthy animal unfit for human company and a... dog.
Release: Feb. 17, 2022
Duration: 101 min
Rated: PG-13
Synopsis
Two former Army Rangers are paired against their will on the road trip of a lifetime. Briggs (Channing Tatum) and Lulu (a Belgian Malinois) race down the Pacific Coast to get to a fellow soldier's funeral on time.
IMDb Rating6.539 502 votes
TMDb Rating7.3681 205 votes
Creator



Cast