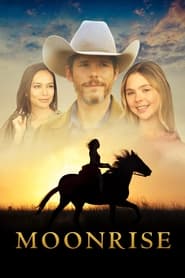 Moonrise
When fear holds us back... forgiveness can set us free.
Release: Dec. 15, 2022
Duration: 104 min
Rated: PG
Synopsis
After country singer Will Brown's wife passes away, his grief sidelines his career and pushes him away from his young daughter until a bright and talented horse trainer shows him strength, forgiveness and grace to live life again. .
IMDb RatingN/A255 votes
TMDb Rating6.47 votes